In A Town This Size
Hi Packy!

You're the greatest documentarian!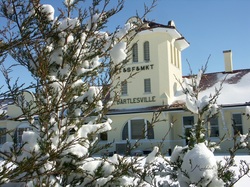 x
b
b
b
b
b
b
b
b
b
b
bb
b

b


---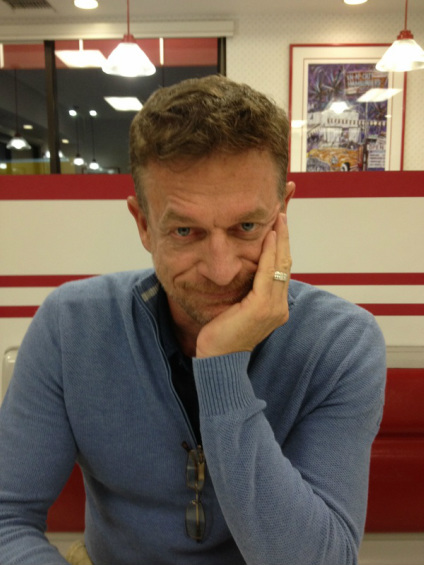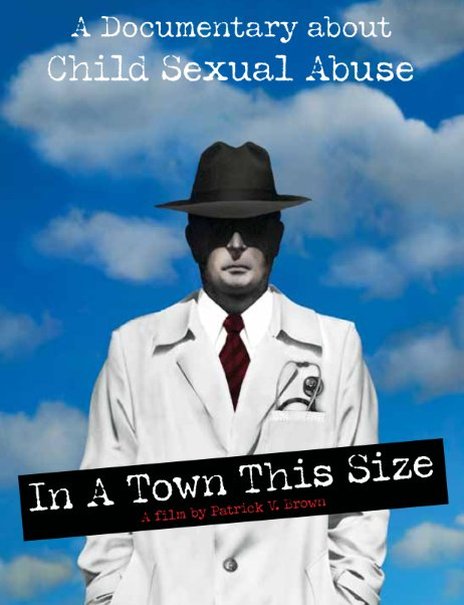 A Film about Tragedy and Accountability
In A Town This Size introduces an Oklahoma town and its long-suppressed tragedy of childhood sexual abuse by a prominent and trusted pediatrician. The abuser is, through this film and for the first time, held accountable for his actions.

A Survivor Becomes a Filmmaker to Expose an Abuser

In this feature-length documentary by first-time documentary filmmaker Patrick V. Brown, a personal narrative unfolds regarding childhood sexual abuse endured by he and his childhood friends. Covering events in the 1960's and 1970's and continuing into present times, the story is told through poignant first-person interviews with the victims, their families and professionals. It brings to viewers an unnerving familiarity with the lifelong damage and costs of this abuse.

Bartlesville Shares Its Story

Patrick introduces us to childhood and family friends - none of who spoke directly to one another about the abuse while it occurred but who now share their personal stories on film. In this way the film explores in a direct manner the pain, frustration and emotional damage of these adults who were sexually abused in their childhoods at the hands of the town's trusted and prominent pediatrician.

These victims were unable to seek or gain the understanding of their parents, families and community. Their stories devastate, frustrate and inspire, and hopefully empower audiences to confront child sexual abuse as societal and personal issues and to press for changes to the inconsistencies of state statutes of limitation regarding this type of abuse.

The Heartland as Our Mirror

Oklahoma represents the "heartland" of the United States and is, therefore, a mirror for other places in the world where silence and denial allow the crime of pedophilia to exist.

As the film explores each story we see how the dynamic of power relations between child victims and the betrayal of a trusted man allow child sexual abuse to occur. We see the victims' shame and society's denial examined and witness how survivors cope with the abuse throughout their lives. Interviews with the now-elderly parents of the abused as well as other family members describe the damage and pain the abuse of their loved ones has brought to their lives as well.

A Story Woven of Interviews with Survivors
and Legal and Therapeutic Professionals
Direct, one-on-one interviews illustrate the trust between filmmaker and subject. Interviews with legal and therapeutic professionals are included, to balance those of survivors and their family members. The legal professionals discuss potential legal remedies; the therapeutic professionals dispel some long-held myths about pedophilia while providing a larger perspective regarding the issues brought forth by the victims.

Establishing a deeper representation of the personal lives of the subjects is accomplished through use of still photographs from the era, melded with the victims' moving stories regarding the violation they experienced while at their most vulnerable.

A Question of Trust

The film explores the confusion of, and damage to, those who were sexually abused, and whose trust in the support of their family and community were strained or broken. It explores their approaches towards healing and considers potential changes in the state's statutes of limitations for such crimes against children. It emphasizes surviving sexual abuse, yet it does not diminish the violation and horror of the abuse. It illustrates instead that with determination, proper support and direct conversation about abuse, those harmed can choose their survival despite having been victimized.

In A Town This Size continues the necessary dialog regarding child sexual abuse by exploring yet another community with access to children – that of the pediatric profession. This film is certain to create controversial and necessary dialog about the issue.